CAD for electrical drawings
A com­plete CAD solu­tion with sym­bols and func­tions for elec­tri­cal engi­neers and installers.
6.0
ELPROCAD ic 6.0 makes it easier to manage projects and documentation, has an improved user interface and provides an easy start up.
Read about the biggest news here:
Consolidated and searchable project documentation
ELPROCAD ic 6.0 auto­mat­i­cal­ly con­sol­i­dates and gen­er­atessearch­able PDF files with all impor­tant doc­u­men­ta­tion in a project.

Customized project templates
Easily start up dif­fer­ent projects with cus­tomized forms, reports, logos and devices — and share project tem­plates across the net­work.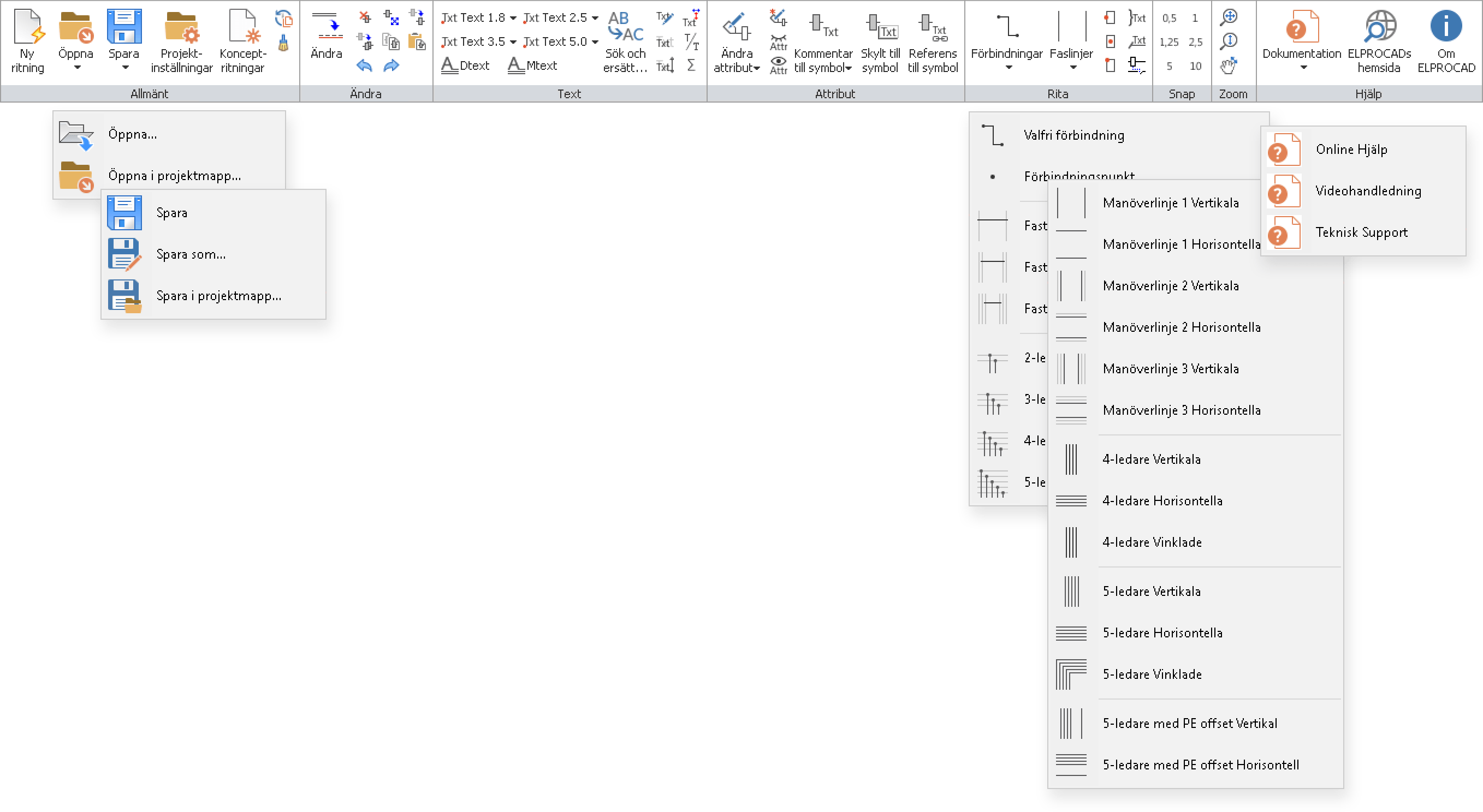 New upgraded user interface
Work faster with cus­tom toolsets, smart but­tons and tabs.
Download, install and start drawing
Easier Windows 10 instal­la­tion and more effec­tice roll out using MSI pack­ages.
Software license keys and check out
Check in and out when­ev­er you want, with­out the need of a hard­ware lock, and man­age your licens­es on My pages
Improved Windows 10 support
New stan­dard loca­tions for user and appli­ca­tion files as well as appli­ca­tion set­tings.
System require­ments: Windows 7, 8 and 10, 32 and 64- bit, 2GB RAM
License: Single eller Network
Language: English, Swedish, Danish
€

1,290 –

€

2,090 (excl. VAT)

A com­plete CAD solu­tion for elec­tri­cal draw­ings in small­er projects

Symbols and fea­tures for draw­ing cir­cuit dia­grams, main cir­cuit dia­grams, exter­nal con­nec­tion dia­grams, assem­bly draw­ings, plc, and single-line dia­grams.

Purchase includes 12 months Service Agreement with auto renew­al

Select options

€

1,590 –

€

3,790 (excl. VAT)

Complete CAD solu­tion with auto­mat­ic cross ref­er­ences and reports / lists for any project size.


Includes all fea­tures and sym­bols from ic Basic

Automatic cross and sig­nal ref­er­ences
Automatic gen­er­a­tion of device lists
Order lists and reports

Purchase includes 12 months Service Agreement with auto renew­al

Select options

€

1,890 –

€

4,690 (excl. VAT)

Complete CAD solu­tion with auto­mat­ic cross ref­er­ences and reports / lists for larg­er pro­duc­tions.


Includes all fea­tures and sym­bols from ic Basic and ic Pro

Automatic doc­u­men­ta­tion

Purchase includes 12 months Service Agreement with auto renew­al

Select options
ELPROCAD + Autodesk AutoCAD® ELPROCAD for AutoCAD® users